20th February 2020 Event
Overview of IBM i 7.4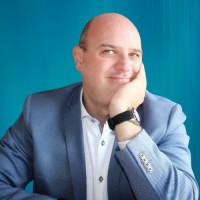 Fabian Michel
IBM
IBM Expert Level Certified Consulting IT Specialist currently acting as Client Technical Architect. Industrial Engineer in electronics with more than 20 years of experience in Information Technology within several business units (post-sales & pre-sales) of IBM Belgium mainly (but not exclusively) focused on the Power Systems (System i, System p, iSeries, AS/400) & storage brands of the Server and Technology Group, appreciating team work and having excellent relationship with customers.
Overview of IBM i 7.4
IBM i 7.4 has many new features, with the major themes being Security, Application Development, and Accessing IBM i. During this session you will get a detailed overview of its content. The single most significant strategic announcement, though, is the DB2 Mirror for i product, so Fabian will also touch a bit on this hot topic as a teaser for our next COMMON session. Fabian will also cover the first Technical Refresh (TR) of V7R4. Just to give you an idea, there is a long list of DB2 enhancements, highly requested functions in RPG, new RDi capabilities, and last but not least, great stuff in Access Client Solutions (ACS).
This face-to-face session was not recorded.