20th May 2021 Event
IBM i Access Client Solutions (ACS)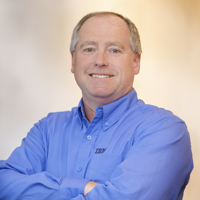 Tim Rowe
IBM
Tim Rowe is the Business Architect responsible for Application Development and Systems Management for the IBM i operating system. His responsibilities include helping to make sure that the IBM i has what is needed to be successful both today and into the future. He spends much of his time helping customers understand what is possible on our platform when it comes to modernization of both Application development practices as well as how to manage the system in new and better ways.
IBM i Access Client Solutions (ACS)
There is obviously still a lot of users reluctant to adopt IBM i Access Client Solutions (ACS) for whatever reasons, that's why we suggest this topic.
We plan a session with few charts, but it will showing things and live demonstration, we hope to have this session as interactive as we can make it.
Mister ACS himself will lead it, assisted by Franz Bourlet and Fabian Michel !
Join experienced IBM expert Tim Rowe, as he will discuss and demonstrate IBM i Access Client Solutions topics to help you answer questions like these :
Learn ACS basics and beyond;
Best practices for getting the most out of using ACS;
Look at some IBM i SQL services that can change how you think about managing your system;
And much more !
| | |
| --- | --- |
| | This demonstration session make slide useless. |