29th June 2021 Event
PHP & Python on IBM i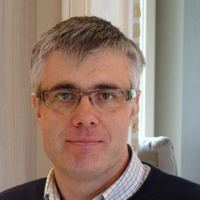 Koen Decorte
CD Invest
Koen Decorte is owner of CD Invest, an international IBM Business Partner with offices in Belgium and Spain. CD Invest is specialized in innovating and modernizing IBM i applications. Koen and his team developed several innovative applications such as a web based 3D furniture configurator on IBM i. Koen is IBM Champion since 2018 and CEAC (Common Europe Advisory Council) member.
PHP & Python on IBM i
PHP continues to be an important and widely used language on IBM i. And, with new offerings that make it easy to work with PHP on IBM i, it's clear that PHP and IBM i will be a winning combination for years to come. But PHP, as a language used in delivering fast, web-enabled mobile services, requires an ongoing commitment to security, performance, and support to ensure a sterling customer experience. There have been many significant changes in the PHP landscape over the last year including new offerings and new language versions.
In this session we will provide an overview of the different ways to get PHP on the platform and provide a comparison of each. We will also touch upon features of the latest release of the language, version 8. In a second part we will introduce also enterprise messaging and Apache Kafka and Camel.
Apache Camel is a framework for integrating applications with enterprise-integration patterns (EIPs) through an easy-to-use API. EIPs help all of your different applications work together in a harmonious, easy to understand, and debuggable way. We will cover how to set up Apache Camel, demonstrate Apache Camel routing rules with a sample application, and discuss some more advanced Apache Camel operations.