24th March 2022 Event
IBM FlashSystems Safeguarded Copy
&
Latest IBM Storage Announcements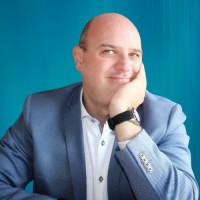 Fabian Michel
IBM
Fabian is an Expert Level Certified Consulting IT Specialist. He is acting as a Client Technical Architect for IBM Systems in Belgium. He holds a master degree in sciences of industrial engineering in electronics. His areas of expertise cover infrastructure solutions design, performance, virtualization, storage, and high availability. He has over 22 years of experience in the computing fields of Power Systems, IBM i, Linux, Open-Source solutions, and storage.
Fabian wrote the very first paper about Flash Systems & IBM i and he also developed the FLiP tool to predict Flash Storage impact on IBM i workloads. Both of them earned him worldwide recognition. Often sought by clients as a recognized Technology and Performance advisor, he is also a frequent speaker at customer events.
IBM FlashSystems Safeguarded Copy & Latest IBM Storage Announcements
The business and financial effect of cyberattacks continue to rise.
Cyberattacks can occur in various ways : they can take many different forms and continue to evolve.
Whether the attacker's goal is targeted at stealing confidential customer data or holding valuable information for ransom, organizations must have an overall cyber security strategy in place.
Storage has a fundamental role to play in both helping to detect attacks and helping to recover quickly.
In this session you will learn how the recent IBM FlashSystem announcements and enhancements will help you :
Detect cyberattacks early to minimize damage
Speed recovery from an attack
Reduce recovery time from days or weeks to just hours
Enable forensic analysis of attack
Thanks to IBM Safeguarded Copy and IBM Cyber Vault powered by the newest IBM FlashSystem family members.
This topic concerns everyone, every company in every sector and every operating system or platform !
These technologies, ways to enhance Cyber-Resilience, touch all platforms, not only POWER architecture !
Depending on the audience's interest and if time allows, Fabian will also cover some returns from experience about the IBM i NVMe internal flash storage solution.
This face-to-face session was not recorded.
Downloads under your responsibility