2nd June 2022 Event
IBM i 7.5 (V7R5)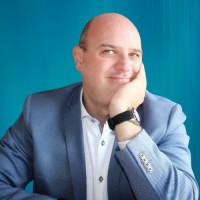 Fabian Michel
IBM
Fabian is an Expert Level Certified Consulting IT Specialist. He is acting as a Client Technical Architect for IBM Systems in Belgium. He holds a master degree in sciences of industrial engineering in electronics. His areas of expertise cover infrastructure solutions design, performance, virtualization, storage, and high availability. He has over 22 years of experience in the computing fields of Power Systems, IBM i, Linux, Open-Source solutions, and storage.
Fabian wrote the very first paper about Flash Systems & IBM i and he also developed the FLiP tool to predict Flash Storage impact on IBM i workloads. Both of them earned him worldwide recognition. Often sought by clients as a recognized Technology and Performance advisor, he is also a frequent speaker at customer events.
Agenda ?
On Thursday, June 2nd 2022
12:30 – 14:00 : Lunch
14:00 – 17:00 : IBM i 7.5 (V7R5)
17:00 – ??:00 : Drink & Talk !
Where ?
Hotel Double Tree by Hilton
Rue Jean Engling, 15
Map ?
IBM i 7.5 (V7R5)
IBM i 7.5 (V7R5) is out there : announced on 03/05/2022 and available (GA) on 10/05/2022 !
This release contains enhancements to many base Operating System components and to the Licensed Program Products in the IBM i portfolio.
Its availability is scheduled for May 10, 2022 … about 3 years after the release of V7R4.
Only Power9 and Power10 servers will support this release, IBM having announced a few months ago that Power8 would not be compatible with V7R5.
The announce of IBM i 7.5.
The details on IBM Support.
And … an article from Steve Will (the chief architect for IBM i).
Perhaps a colleague is interested by a subject : invite her/him, she/he is welcome !
Do you want to become a Member ?
Stay tuned !