29th September 2022 Event
IBM Power10 Scale-Out Systems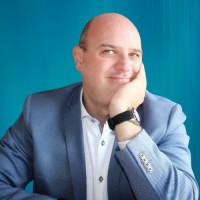 Fabian Michel
IBM
Fabian is an Expert Level Certified Consulting IT Specialist. He is acting as a Client Technical Architect for IBM Systems in Belgium. He holds a master degree in sciences of industrial engineering in electronics. His areas of expertise cover infrastructure solutions design, performance, virtualization, storage, and high availability. He has over 22 years of experience in the computing fields of Power Systems, IBM i, Linux, Open-Source solutions, and storage.
Fabian wrote the very first paper about Flash Systems & IBM i and he also developed the FLiP tool to predict Flash Storage impact on IBM i workloads. Both of them earned him worldwide recognition. Often sought by clients as a recognized Technology and Performance advisor, he is also a frequent speaker at customer events.
Agenda ?
On Thursday, September 29th 2022
12:30 – 14:00 : Lunch
14:00 – 15:30 : IBM Power10 Scale-Out Systems
15:30 – 17:00 : Brewery tour & tasting
Where ?
D'Braustuff – National Brewery (Bofferding)
2, Kennedy Boulevard
L-4930 Käerjeng (Bascharage)
Luxembourg
IBM Power10 Scale-Out Systems
New IBM Power10 Scale-Out and Midrange Servers were announced on 12/07/2022 and available (GA) on 22/07/2022.
IBM Power servers are already the most reliable and secure in their class. Now, the new IBM Power S10xx (9105-xxA) technology-based server extends that leadership and introduces the essential scale-out hybrid cloud platform, uniquely architected to help clients securely and efficiently scale core operational and AI applications anywhere in a hybrid cloud. Clients can encrypt all data simply without management overhead or performance impact and drive insights faster with AI at the point of data. Clients can also gain workload deployment flexibility and agility with a single hybrid cloud currency while doing more work.
Additional information from IBM …
This face-to-face session was not recorded.
Downloads under your responsibility