1st June 2023 Event
What is new in IBM i 7.5 & Demo of Ansible with Ludovic Gasc (IBM)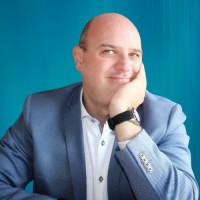 Fabian Michel
IBM
Fabian is an Expert Level Certified Consulting IT Specialist. He is acting as a Client Technical Architect for IBM Systems in Belgium. He holds a master degree in sciences of industrial engineering in electronics. His areas of expertise cover infrastructure solutions design, performance, virtualization, storage, and high availability. He has over 22 years of experience in the computing fields of Power Systems, IBM i, Linux, Open-Source solutions, and storage.
Fabian wrote the very first paper about Flash Systems & IBM i and he also developed the FLiP tool to predict Flash Storage impact on IBM i workloads. Both of them earned him worldwide recognition. Often sought by clients as a recognized Technology and Performance advisor, he is also a frequent speaker at customer events.
What is new in IBM i 7.5 ?
IBM i 7.5 was announced and made available about a year ago, in May 2022.
This release includes numerous enhancements to many of the base operating system components and Licensed Program Products in the IBM i portfolio: https://www.ibm.com/support/pages/ibm-i-75-base-enhancements
IBM i 7.5 received its first Technical Refresh, TR1, in October 2022 – another impressive sets of enhancements: https://www.ibm.com/support/pages/ibm-i-75-tr1-enhancements
And as Steve Will, Distinguished Engineer, CTO and IBM i Chief Architect likes to remind us of every time, these Technical Refreshes tend to happen twice a year on a very regular basis…
And since 1st June is well over 6 months after October, I'll let you draw your own conclusions… 😉 .
Come to this afternoon session to hear all the latest and greatest updates to your beloved operating system, which will soon be 35 years old, well, only in June 😉 .
You don't want to miss it!
Registration ?
You wish to attend our sessions but your company is not yet a member of Commom Europe Luxembourg… Contact us !